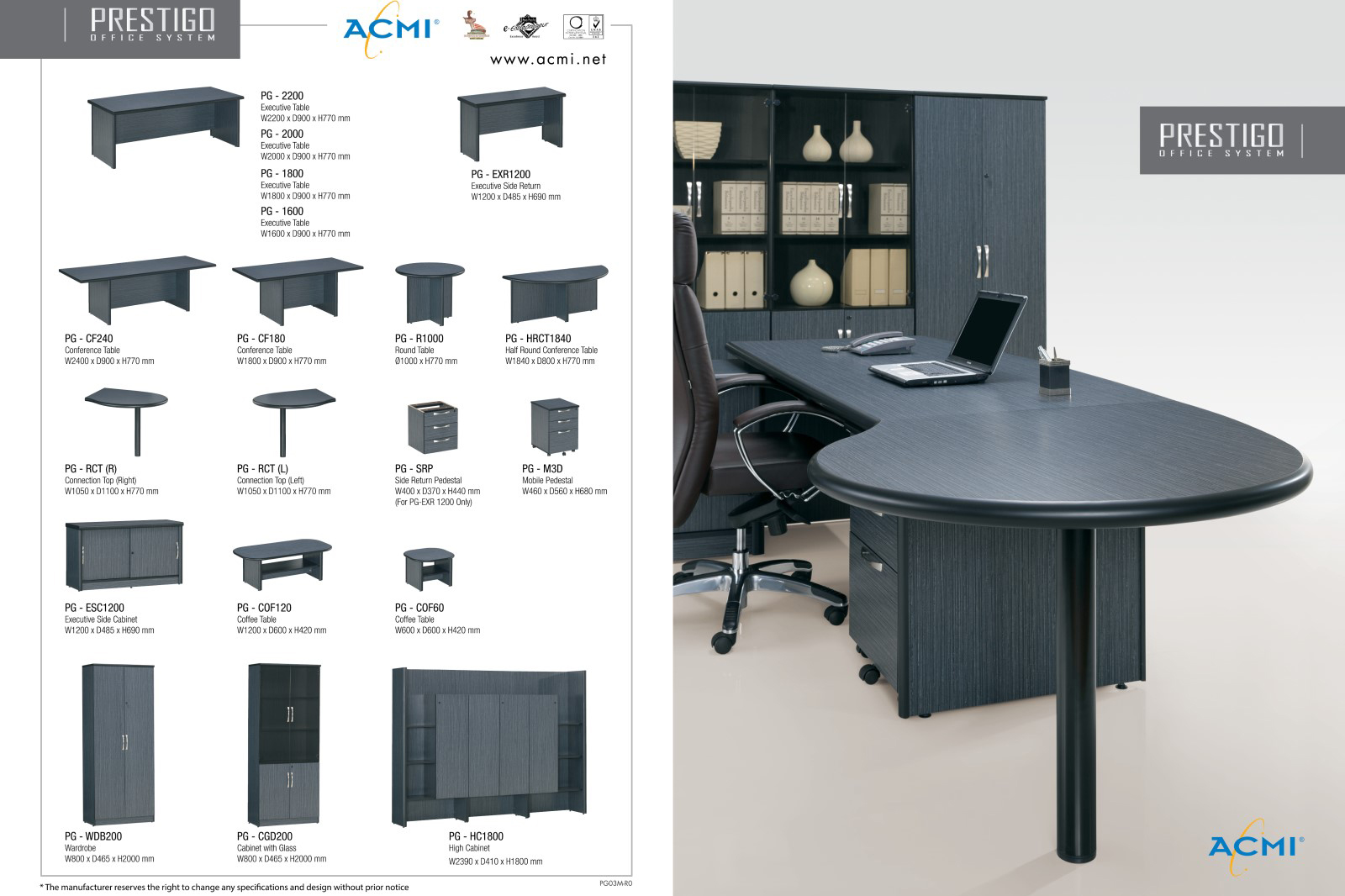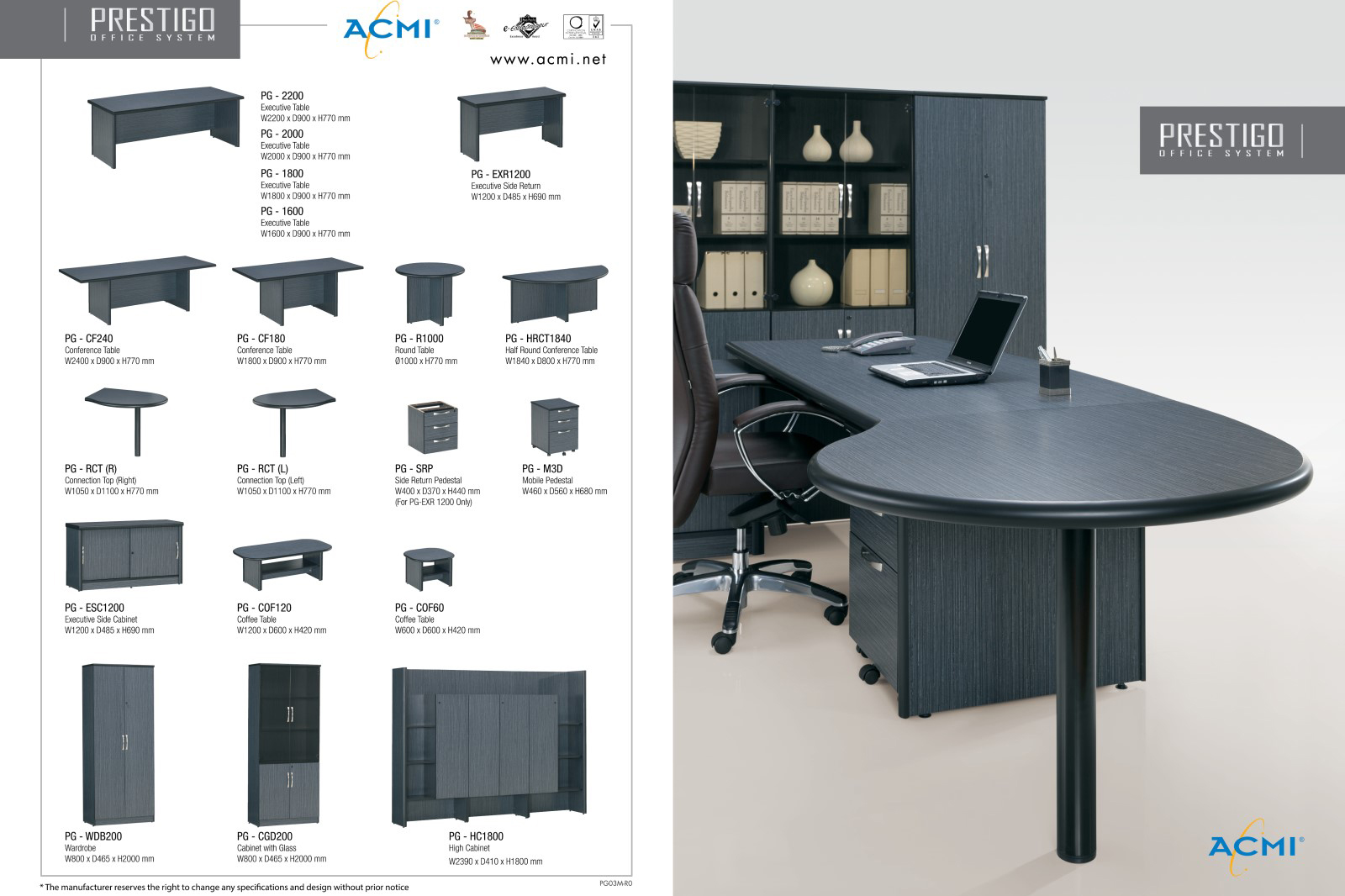 Prestigo (PG) Series
The Prestigo series is a director sets armed with its color distinctiveness to answer classic expectations.
Enhanced hydraulics to provide soft closing of cabinet/cupboard doors. Ergonomic features such as smooth profiled edges that provide comfort and a more elegant appearance. A color appeal that evinces a mark of high caliber in the workspace. Available in OLIVE BLACK color.